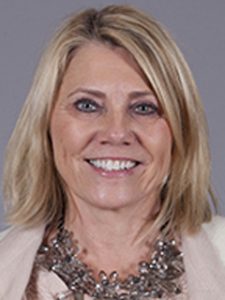 Kim Armour's educational journey at College of DuPage began with a 2-year-old son in tow. "I chose nursing as a profession because I wanted to make a difference in people's lives," she said. "Graduating with an Associate Degree in Nursing, not knowing what laid ahead for me, and yet recognizing I had a voracious thirst to learn, I kept on asking questions and looking to learn. This educational journey has guided me through life, with an intention to finish a bachelor's degree in Nursing by age 40 and more recently completing a Ph.D. in Nursing, which I never thought possible."
Today, Armour is the Director of Women's Health, Obstetrics and Neonatal Health Care at Prentice Women's Hospital of Northwestern Medicine in Chicago, where she leads an interdisciplinary team to care for more than 12,000 deliveries annually.
---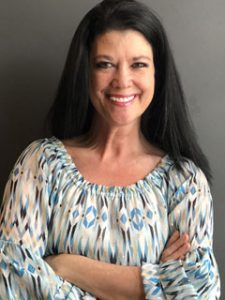 The exceptional quality of the community college system is demonstrated by our remarkable alumni across the state. Dr. Karla Ivankovich of Glenview, a 1993 graduate of Lincoln Land Community College is one of those remarkable alumni. Dr. Ivankovich was honored by the Illinois Community College Trustees Association with the 2018 statewide Distinguished Alumni Award. She is president and co-founder of OnePatient Global Health Initiative and is a nationally certified licensed clinical professional counselor.
The statewide Distinguished Alumni Award recognizes the professional, technical and humanitarian accomplishments of individuals who have graduated from Illinois community colleges. She was nominated by LLCC Board Chair Dennis Shackelford, who noted, "As a counselor, advocate, educator, media personality and public speaker, empowering others is Dr. Ivankovich's calling, one that she lives every day."
Ivankovich graduated from LLCC with an associate in science degree. She went on to complete bachelor's degrees in business administration and psychology, graduate degrees in human development counseling and disability studies, a Ph.D. in psychology, and additional graduate coursework in educational leadership.
"Community college gave me the opportunity to explore diverse interests unknown to me prior to enrollment and opened my eyes to my potential," says Ivankovich. "It inspired me to lead a life of service in hopes of giving back to others with the same care and consideration given to me, every step of the way."
Ivankovich has more than 18 years of experience in various treatment settings, and she has published research, presented findings at national conferences and been frequently called upon to provide expert opinion to national media sources and organizations. Her research and publications have focused on body image, biopsychosocial aspects impacting health disparity, marginalized populations, millennial issues, obesity, privilege, self-esteem and stigma. Most recently, Ivankovich published a chapter in the peer-reviewed third edition of "Explorations in Diversity." In addition, she teaches in the undergraduate psychology program at University of Illinois Springfield and in the graduate counseling psychology program at North Park University. She also hosts a weekly talk show, "Life and Love," live from iHeart radio at WVON in Chicago, Ill. Her nonprofit organization, OnePatient Global Health Initiative, works to provide resources for accessible health care and improve health outcomes in some of the poorest communities in Chicago and in Haiti.
---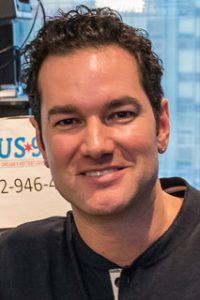 Justin Roman is co-host of US99's Stylz and Roman show and front man for a band that's toured with Pitbull. Roman is also a proud College of DuPage graduate!
"COD was the best choice I could have made," Roman said. "Instead of wasting time, I got all my general education out of the way. I got my associate's degree, and it bought me about two years to figure out where I wanted to go and what I wanted to do. Plus, it saved my parents money." Roman epitomizes the student with a dream who must change direction.
---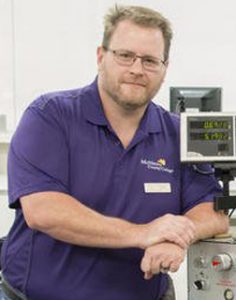 McHenry County College manufacturing alumnus Broc Ungaro said he loves the manufacturing field so much that he quit his high-paying job as a tool room manager to become a full-time manufacturing instructor at his alma mater this fall.
"I want to pass on my knowledge and get students enthused about manufacturing careers because there is a scarcity of workers with these types of skills," he said.
Ungaro, earned his Associate in Applied Science degree from MCC in 2011 and brings almost 20 years of experience to the classroom.
More of Broc Ungaro's Story.
---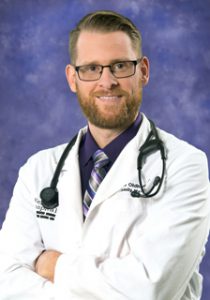 Southeastern Illinois College Distinguished Alumnus Dr. Nate Oldham experienced first hand the quality of education that community colleges provide right in our own backyard.
"When I transferred to the University of Illinois from SIC, I was ahead of the curve in almost all of my junior level classes," says Oldham. "I truly believe that was because SIC provided me with a more intimate environment in which learning could really happen, not just regurgitation of information for a test. It also provided a much more economical way to start off my training instead of going into a huge amount of debt for my first two years of college. Southern Illinois is truly blessed to have SIC!"
Oldham completed his general studies and early pre-medicine courses at SIC from 1999-2001. From there, he earned a Bachelor of Science in Biological Sciences from University of Illinois in Urbana in 2003 and his Doctor of Medicine from Southern Illinois University School of Medicine in Springfield in 2007. He is the Chief of Staff at Ferrell Hospital in Eldorado and a member of the hospital board of directors.
---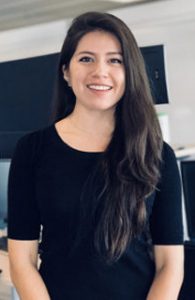 Illinois community colleges offer higher quality programs that prepare graduates for future education and career success. Janet Saldana graduated from Belvidere High School and with her Associate in Science degree from Rock Valley College in 2012. She went on to attend Duke University and earn a degree in biomedical engineering.
Today, Janet works at Optum, a healthcare information technology company that develops software and applications for clinics, doctors, hospitals, and insurance companies. She is currently on a project that will create a test ordering platform for genetic testing.
Janet Saldana's Running Start Journey.