The intent of Perkins programmatic monitoring is to directly review compliance with the Carl D. Perkins Act of 2006, as well as observe evidence of progress on program activities and services. On-site monitoring will be based on a two-year cycle.
To aid the monitoring process and communication between the state and the colleges, a monitoring tool was developed. The Monitoring Tool contains supplemental information on the programmatic monitoring process and a self-assessment portion with review items that are specific to the six Perkins Guiding Principles and their respective elements. The Monitoring Tool will also serve as a guide for the ICCB CTE liaison during the on-site monitoring visit. Review the Monitoring Tool for action steps and further guidance on the monitoring cycle.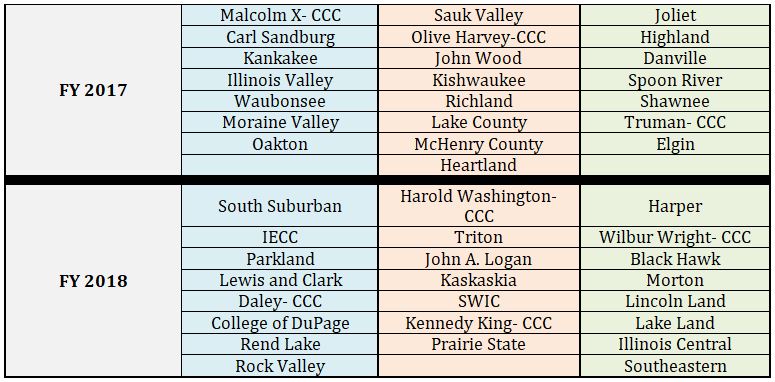 FY2018 Monitoring Tool
FY2018 Documentation Checklist

Technical Assistance
In addition to monitoring, the ICCB provides direct and ongoing technical assistance to Postsecondary Perkins sub-recipients across the State. Colleges that are not scheduled for on-site monitoring will receive informal, but targeted technical assistance throughout the year. This technical assistance may involve an on-site visit, determined on an as-needed basis. Target areas will be identified through the review of several reports including, but not limited to, the previous year's monitoring report, the current Perkins plan, quarterly report submissions, etc. Colleges may also request specific technical assistance as necessary.
For more information, contact your ICCB CTE liaison.