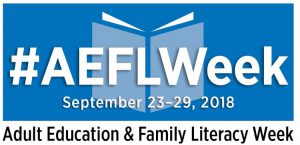 This annual event underscores the continued demand for programs and services for adult students who need to improve basic skills in reading, writing, and math and obtain a high school equivalency certificate. More than 36 million adults nationwide, including 1.2 million in Illinois, lack basic literacy skills that limit their ability to advance in education and at work.
SCHEDULED EVENTS
View Live Stream Events at www.facebook.com/illinoiscommunitycolleges
For more information, contact Matt.Berry@illinois.gov
---
Adult Education Success Stories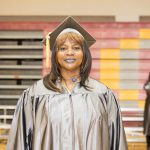 Watch the inspiring story of Waubonsee Community College alumnus Moji Ayorinde. Moji overcame homelessness to earn her GED and become a nurse. Moji says, "Without Waubonsee's Adult Basic Education Program, I would still be dreaming or probably be in the wrong profession because I was confused with what to do and where to start. I am so grateful to the department for the resources they made available." https://youtu.be/64uAykcyPwY
---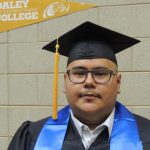 Luis Rodriguez earned his GED at Richard J. Daley College in June 2018. He realized that it is never too late to get an education, which motivated him to be persistent. Today he is enrolled in community college classes on his way to receiving his Associate Degree in Applied Science. Read move about Luis's journey online at http://success.ccc.edu/luis-rodriguez
#AEFLWeek #ILAdultEducation
---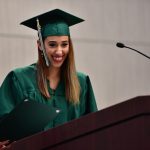 Wala Mohammed, a single mother of two daughters who also works full-time, returned to school to earn her high school equivalency certificate at Moraine Valley Community College. Wala wanted to provide a better life for herself and to be a good example to her daughters. She demonstrated strength and determination in pursuing and achieving her High School Equivalency certificate. She was chosen to receive a $1000 Moraine Valley Community College scholarship to continue her education and reach her academic goals. #AEFLWeek #ILAdultEducation
---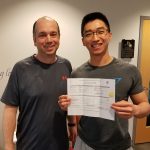 Congratulate Yuxuan (aka Sam) Lin on one of his most recent academic accomplishments at Illinois Valley Community College. Yuxuan started in the Adult Education English Language program in 2010 and walked in IVCC's Commencement this spring as an honor student to receive two Associate degrees in Science and Engineering! "Sam always worked hard and was always willing to lend a hand to other students who needed help in class. Despite his busy work schedule as an intern with IDOT on the Spring Valley bridge construction, he always had excellent attendance in my class," said his ESL instructor Luke Olivero. While preparing his application to Purdue University, Yuxuan discovered that even though he had achieved two degrees at IVCC, his high school diploma from his home country of China would not be accepted as part of the entrance requirements for Purdue. So Yuxuan headed back to Adult Education to complete GED® Testing to secure his High School Equivalency credential. Adult Education Specialist Cindy Lock remarked, "Obstacles do not discourage Yuxuan for long. Instead, he just sets his sights on what needs to be done, and he does it!" Adult Education provided Yuxuan with free GED Ready Practice Tests which indicated his preparedness for the tests, and he completed his GED® Testing receiving honor scores in Math We applaud Yuxuan for his hard work and dedication to academic excellence and for his noteworthy persistence in overcoming several barriers to continue in post-secondary education. We wish you much deserved and continued success, Sam! #AEFLWeek #ILAdultEducation
---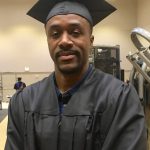 After leaving high school his junior year, Roderick Moore completed his high school diploma online. Years later when going to sign up for college he learned that the diploma he had worked so hard for was not from an accredited institution, and therefore not valid. That didn't stop him! He enrolled in the adult education program at Olive-Harvey College, earned his GED, and is transitioning to credit classes through the Gateway Program. Learn more about Roderick's journey:
http://success.ccc.edu/roderick-moore/
---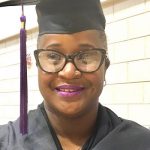 Elaine Brooks stopped attending high school when her kids were born. Now that her kids are grown, she felt there was no reason not to finally put herself first, and signed up for GED prep classes at Olive-Harvey College. With the support of her teachers and the staff, as well as help from the Tutoring Center, Elaine has achieved her goal and celebrated with classmates at the CCC GED Completion Ceremony in June 2018. http://success.ccc.edu/elaine-brooks
---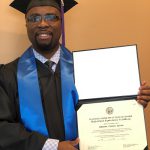 Emmanuel Betson is working hard to show his three children the importance of getting an education. "I'm preparing them to go to college – just because I dropped out doesn't mean they can drop out. I tell them how hard it is to go to school and work at the same time. They have to give it all they've got now, so once they are out they don't have to struggle."http://success.ccc.edu/emmanuel-betson
---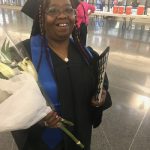 Truman College adult education program graduate Ida Willis is moving on to CCC's Gateway Program, which helps Adult Education students to transition to credit certificate and degree programs, but not before she was the student speaker at her GED completion ceremony in June of 2018. Ida has her eye on a culinary degree and then a catering business. Learn more about Ida's journey to success at http://success.ccc.edu/ida-willis
---
---
Prairie State College Adult Ed students celebrated AEFL Week with literacy activities the entire week. Special events included daily reading quizzes, library card sign-up, and voter registration!