The Illinois Community College Board (ICCB) unveiled a new statewide billboard campaign aimed at the nearly 1.3 million Illinois' adults that have less than a high school diploma or equivalent and close to 2.8 million Illinoisans that speak a language other than English as their primary language.
The "Do it for You, Do it for Them" campaign encourages adults to obtain the knowledge and skills necessary for employment and self-sufficiency through high school equivalency testing, adult literacy programs, English as a Second Language instruction, and college and career preparation.
Click images below to download.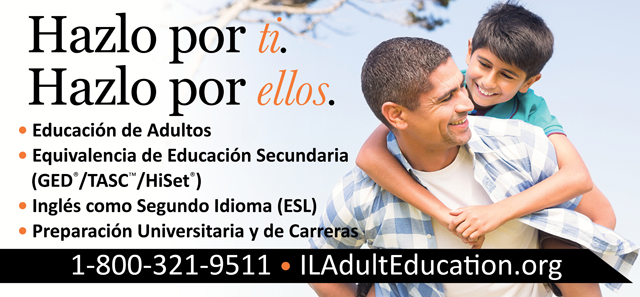 ---
At a press conference on Wednesday, the ICCB unveiled a new statewide billboard campaign. A special thanks goes out to Lawrence Education Center student Austin Metzger and Principal Kathi Lee. #ILAdultEducation